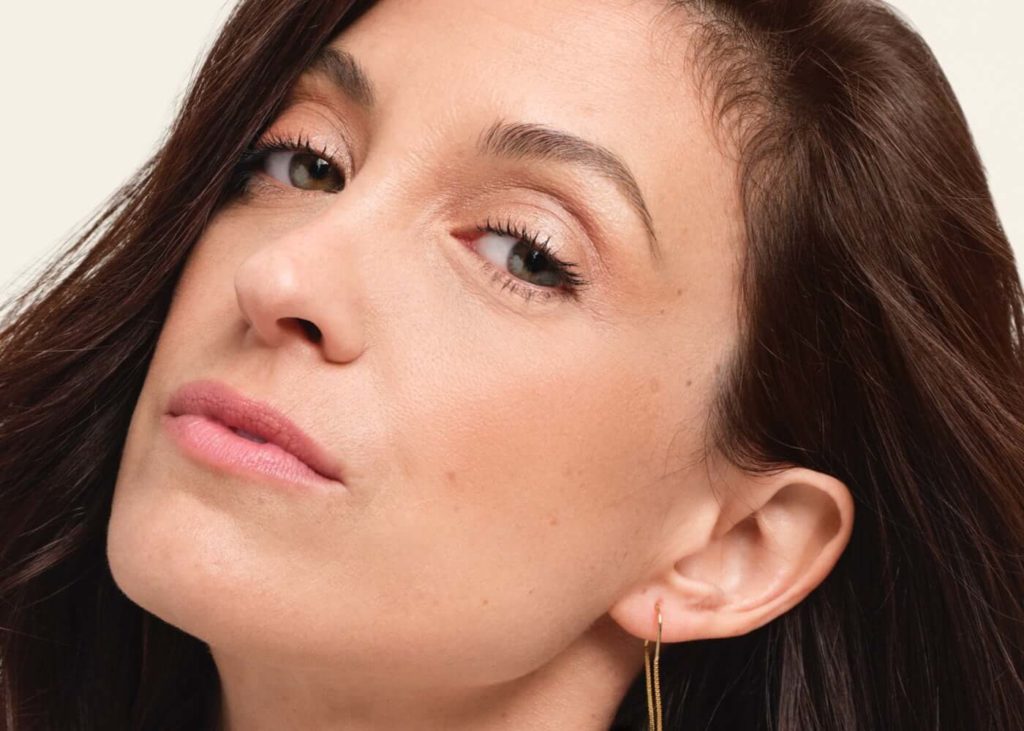 Frequently Asked Questions
From the difference between HAs and botulinum toxins to what you might expect from treatment, get your answers about Belotero Balance®(+).
Belotero Balance (+) is an injectable filler that is used to smooth moderate-to-severe etched-in lines and wrinkles in you lower face. Upon injection, it quickly and evenly integrates into your skin.1-4
No, Belotero Balance (+) is totally different. It fills in areas within the skin to reduce the depth of wrinkles, lines, and folds. The skin remains mobile and flexible, with a natural look, feel, and movement.
Belotero Balance (+) is a hyaluronic acid injectable filler designed to integrate into facial skin tissue.4 The unique manufacturing process for Belotero Balance (+) yields a soft and cohesive gel that, once injected, instantly fills the skin to help smooth moderate-to-severe etched-in lines and wrinkles in the lower face.1-3,5
While the product is versatile enough to handle moderate nasolabial folds (smile lines), lines around the mouth, and chin wrinkles, it may be an ideal option for treating delicate areas such as etched-in vertical lip lines (thin lines that appear above and around the lips).1
Immediately upon treatment, Belotero Balance (+) helps smooth etched-in lines and wrinkles, such as vertical lip lines above and around your lips.1
Individual results may vary, but Belotero Balance (+) may last 6 months or more.5 Some facts that affect how long it lasts are the amount of product used and the area it is injected into. In areas that experience a lot of movement due to eating, talking, and smiling, the product may not last as long as other less active areas.
Just as wrinkles and folds vary from face to face, so does the amount of Belotero Balance (+) needed per treatment.1 It's very individual—it depends on the amount of correction desired, the number of areas to be treated, and other factors. Your healthcare provider can better estimate once you have a consultation about your individual needs.
While each Belotero Balance (+) healthcare provider determines price in his/her own way, Belotero Balance (+) is comparably priced to other fillers.
Belotero Balance (+) is made of a substance called hyaluronic acid (HA)1, a natural component of skin. HA binds to water, making it an ideal product for correcting wrinkles and folds, as it binds with the skin's own water.6
The HA in Belotero Balance (+) is specially formulated in a proprietary process to create a uniquely smooth and cohesive gel.5 This injectable gel blends into the natural structure of you skin, filling etched-in lines and wrinkles and creating a smooth, natural look and feel.3,4
As with all injectable treatments, there can be discomfort associated with the procedure.1 If you have concerns, discuss them with your healthcare provider, because there are effective ways to manage this during treatment.
Belotero Balance (+) is injected into the skin in a simple, quick treatment performed by a licensed healthcare provider using a fine-gauge needle. You can either sit or recline during treatment and the aftercare is minimal.
Belotero Balance (+) is FDA approved and undergone testing in a clinical study to demonstrate its safety.1
Common side effects include: mild irritation, swelling, itching, redness, bruising, or tenderness at the injection site. These side effects typically resolve on their own. If any of these side effects persist for more than 7 days, contact your healthcare provider immediately.1
There is very little to no downtime associated with a Belotero Balance (+) treatment. In fact, most patients return to their normal, daily activities right after their visit. Every patient is unique, so be sure to discuss during a consultation with your healthcare provider.
Get Started
Find a provider in your area so you can find out if Belotero Balance (+) is right for you!
FAQs
Learn more about what to expect from treatment from our FAQs.